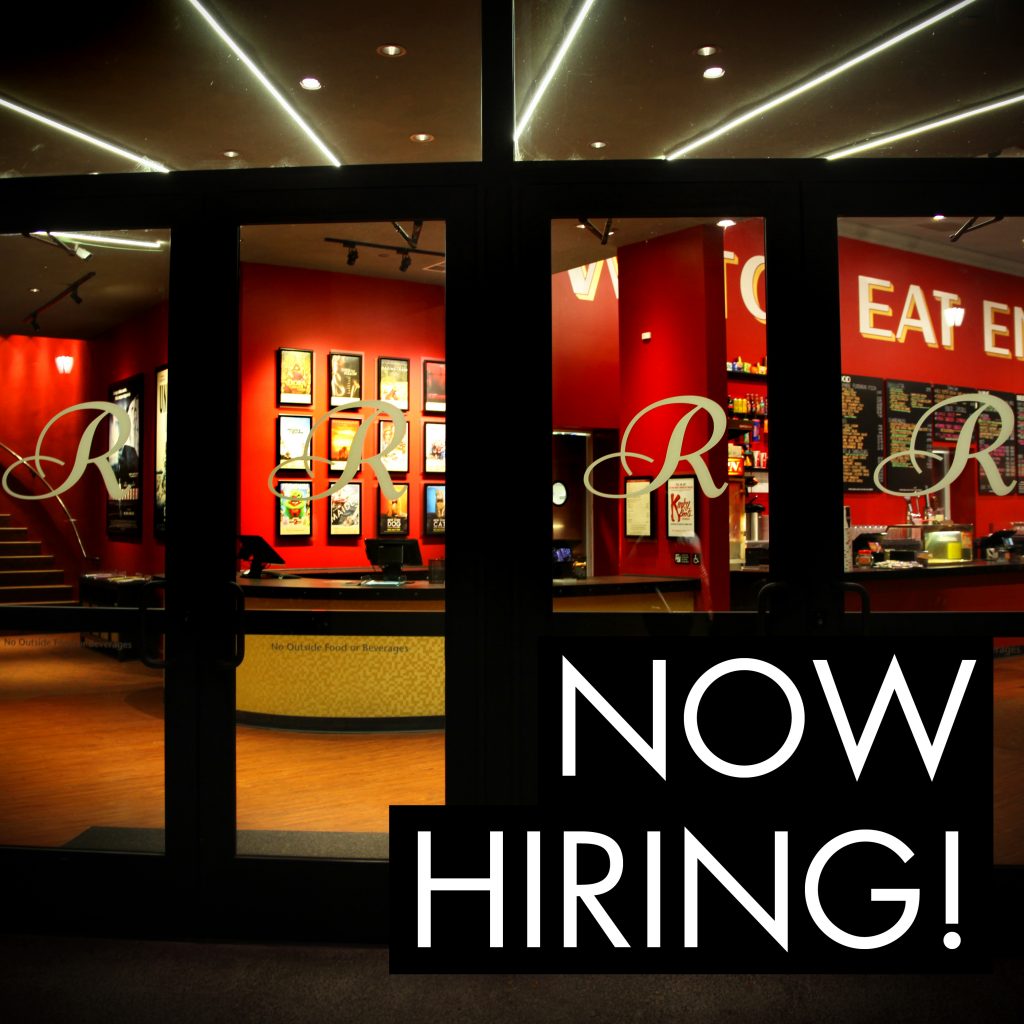 WORK WITH US
MOVIE THEATRE STAFF wanted!
Rialto Cinemas in Sebastopol is currently seeking Floor Staff/Kitchen Staff. Floor staff are cross-trained in every area of theatre operations including box office, concessions, ushering, and food runners. Our Floor Staff are the most direct representatives of the theatres. Kitchen Staff applicants should have some food handling/prep experience.
We believe in the power of moviegoing as both a cultural and social experience. We are looking for talented individuals who will take pride in all aspects of theatre operations to join our team.
This is a part-time job: 20-30 hours/week – primarily evenings and weekends.
• Staff is required to work nights, weekends and holidays.
• Excellent communication skills, attention to detail and superior customer service are
essential.
• Applicants for Rialto Cinemas must be at least 18 years of age.
Please email your resume along with a short note describing why would you be a great fit for this position or stop by Rialto Cinemas during business hours and fill-out an application.
NO PHONE CALLS PLEASE.
Principals only. Recruiters, please don't contact this job poster.