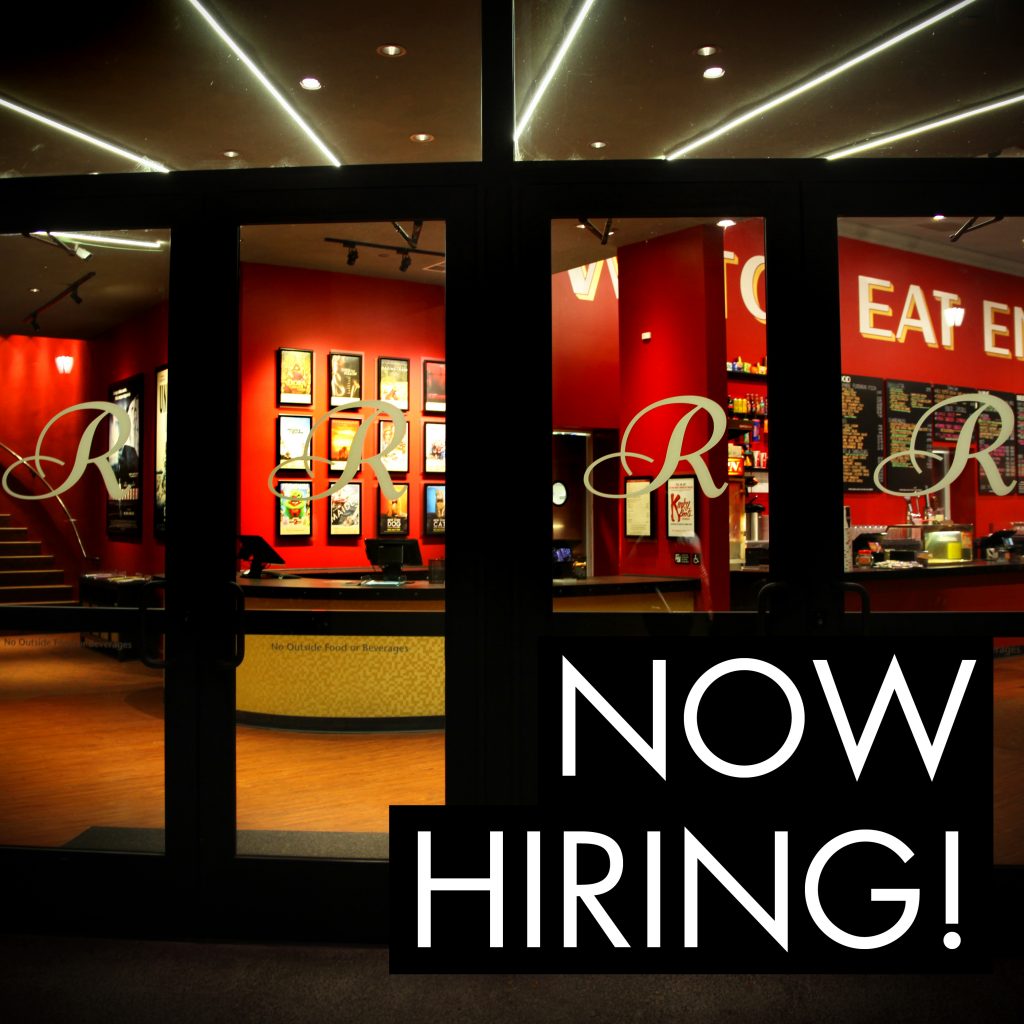 WORK WITH US
Are you a hard worker? Love movies? Then this is the job for you!
RIALTO CINEMAS is celebrating 23 years in Sonoma County – we present independent, foreign language and first-run features. We have state-of-the-art digital projection and pride ourselves on a menu of locally sourced food and beer/wine served in our Rialto Café.  
We are currently seeking part-time FLOOR STAFF/KITCHEN STAFF to work in a very fast-paced movie theatre environment.  We are looking for an individual(s) who are efficient and comfortable being a team player. The ability to multi-task, while maintaining great customer service along food/beverage service is essential in this position.  
The ideal candidate(s) for this job are resourceful, customer service oriented when dealing with our patrons, a good problem solver and organized. Must be available to work nights and weekends. This Floor Staff position reports directly to Chief Operating Officer and General Manager of Rialto Cinemas.  Kitchen Staff position reports directly to Kitchen Lead and General Manager.  
Perks include TIP SHARING, FREE MOVIES, popcorn and soda!  Employee discounts on Concession items and food in our Rialto Café.
Download full job description HERE.
Please email your resume and application along with a short note describing why would you be a great fit for this position or stop by Rialto Cinemas during business hours and fill-out an application for either location.
NO PHONE CALLS PLEASE.
Principals only. Recruiters, please don't contact this job poster.