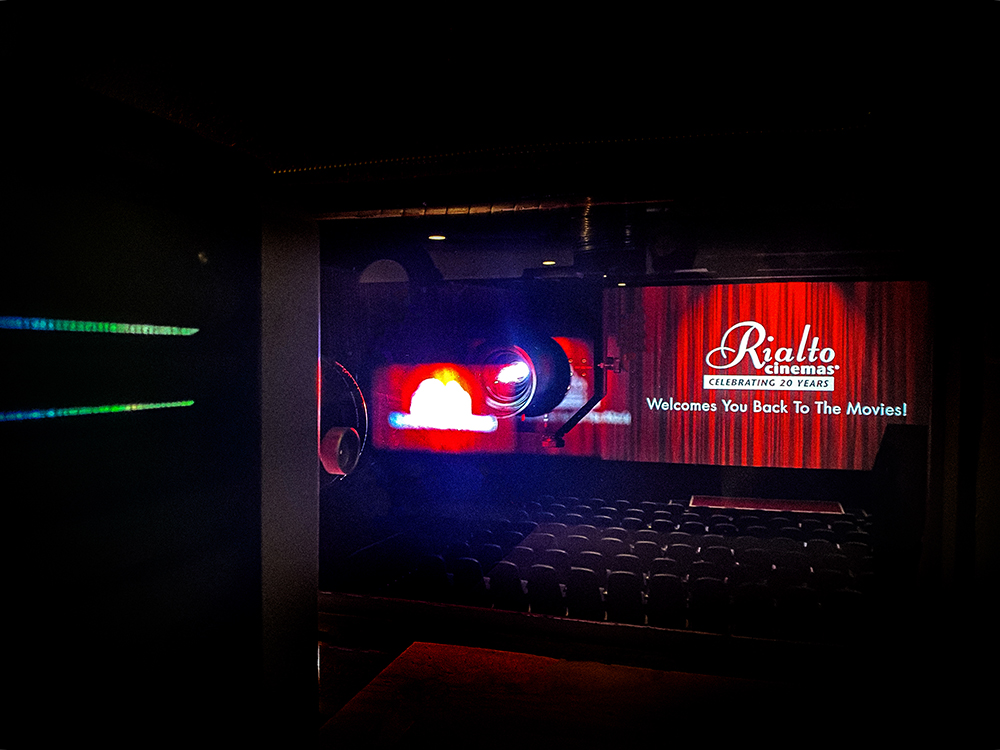 Film Series, Festivals, and Arts Events
The Metropolitan Opera Live in HD
In December 2006, The Metropolitan Opera launched a bold initiative to bring world-class opera to the screens of movie theatres around the world. In March, 2007 Rialto Cinemas presented the first six operas captured live from the stage of The Met in a series of encore presentations. As the exclusive Sonoma County venue for The Met Live in HD we are thrilled to continue to bring this award-winning series of thrilling world-class opera to both opera lovers and opera novices alike. The Met Opera season traditionally runs from October of each year through May of the subsequent year. Each summer we participate in the Met Opera's series of encore presentations at discounted prices.
Sonoma County Jewish Film Festival & Israeli Film Festival
Since the Fall of 2000, the Jewish Community Center of Sonoma County has called Rialto Cinemas home for its annual Jewish Film Festival. Produced and programmed by the Jewish Community Center, the Jewish Film Festival presents films about the Jewish experience, both past and present, here at home and around the globe. Since 2014, the JCC has also produced the annual spring Israeli Film Festival. For details please visit jccsoco.org
Sebastopol Documentary Film Festival
Rialto Cinemas is proud to have been the home for the annual Sebastopol Documentary Film Festival each spring. Each year SDFF brings an diverse array of documentaries from around the world to screen over the course of a weekend long festival in Sebastopol. For more info please visit sebastopolfilmfestival.org
OutWatch Film Festival
Since 2018, Rialto Cinemas has been home to the OutWatch Film Festival. For the past two years the festival has morphed into a monthly series of screenings of films by, for and about the LBGTQI+ community. For more info please visit outwatchfilmfest.org
National Theatre Live
Since the inaugural broadcast of Phedre starring Helen Mirren and Dominic Cooper to cinemas worldwide, Rialto Cinemas is proud to be Sonoma County's home for the best in British theatre. From sold-out shows to iconic stage performances, National Theatre Live makes world-class theatre accessible. It's the next best thing to being there.
EXHIBITION and Great Art On Screen
Rialto Cinemas is proud to be Sonoma County's home for these two incredible series of documentaries highlighting the work of specific artists and exhibits from the world's finest museums. These films provide a cinematic immersion into some of the world's best loved art shown in extraordinary detail that only HD can capture.
In addition to the above-mentioned programs, Rialto Cinemas strives to bring a variety of captured-live performing arts events to Sonoma County audiences. Past presentations have included live captures of musicals and plays from London such as 42nd Street, Kinky Boots, Anything Goes, the King and I and many more. From the world of music we have presented captured events and documentaries featuring artists including Nick Cave, Bruce Springsteen, Bill Murray, the Doors, the Grateful Dead, Joni Mitchell, and many others.