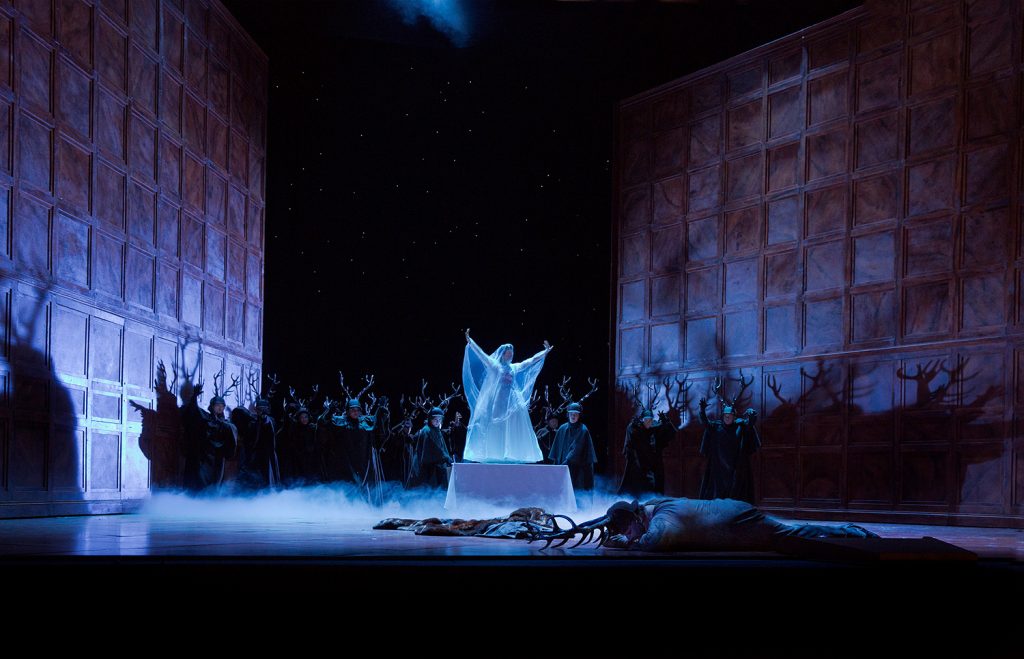 Met Opera Live in HD
FALSTAFF
Saturday, April 1 9:30am
Wednesday, April 5 1 & 7pm
Download the playbill HERE or Download the cast sheet HERE
Baritone Michael Volle stars as the caddish knight Falstaff, gleefully tormented by a trio of clever women who deliver his comeuppance, in Verdi's glorious Shakespearean comedy. Maestro Daniele Rustioni takes the podium to oversee a brilliant ensemble cast that features sopranos Hera Hyesang Park, Ailyn Pérez, mezzo-soprano Jennifer Johnson Cano, contralto Marie-Nicole Lemieux, tenor Bogdan Volkov, and baritone Christopher Maltman.
= FILM FACTS =
Running Time 180
Genre Opera
MPAA Rating NR
Starring
Michael Volle
Ailyn Pérez
Hera Hyesang Park
Jennifer Johnson Cano
Marie-Nicole Lemieux
Lawrence Brownlee
Erin Morley
Conducted by
Daniele Rustioni
Composer
Verdi
Programs and casting subject to change.
Admission & Prices
Adult $27
Senior $25
Child $19
*Reserve seat tickets subject to service charge