Now Playing
Rated R
158 mins
Action, Drama
CC DV
No Passes
Napoleon is a spectacle-filled action epic that details the checkered rise and fall of the iconic French Emperor Napoleon Bonaparte, played by Oscar®-winner Joaquin Phoenix. Against a stunning backdrop of large-scale filmmaking orchestrated by legendary director Ridley Scott, the film captures Bonaparte's relentless journey to power….MORE INFO
Tue, Nov 28
Wed, Nov 29
Thu, Nov 30
Fri, Dec 1
Sat, Dec 2
Sun, Dec 3
Mon, Dec 4
Tue, Dec 5
Wed, Dec 6
Thu, Dec 7
(3:30) 7:00
(3:30) 7:00
(3:30) 7:30
(12:15, 3:45) 7:30
(12:15, 3:45) 7:30
(12:15, 3:45) 7:30
(3:45) 7:30
(3:45) 7:30
(3:45) 7:30
(3:45) 7:30
Ends Thursday!
Rated PG-13
105 mins
Action, Sci-Fi
CC DV
Carol Danvers aka Captain Marvel has reclaimed her identity from the tyrannical Kree and taken revenge on the Supreme Intelligence. But unintended consequences see Carol shouldering the burden of a destabilized universe. When her duties send her to an anomalous wormhole linked to a…MORE INFO
Tue, Nov 28
Wed, Nov 29
Thu, Nov 30
(3:45) 6:30
(3:45) 6:30
(3:45)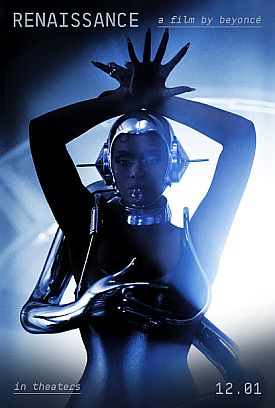 Not Rated
160 mins
Music, Concert
RENAISSANCE: A FILM BY BEYONCÉ accentuates the journey of RENAISSANCE WORLD TOUR, from its inception, to the opening in Stockholm, Sweden, to the finale in Kansas City, Missouri. It is about Beyoncé's intention, hard work, involvement in every aspect of the production, her creative mind and purpose to create her legacy, and master her craft…MORE INFO
Thu, Nov 30
Fri, Dec 1
Sat, Dec 2
Sun, Dec 3
Thu, Dec 7
Fri, Dec 8
Sat, Dec 9
Sun, Dec 10
7:00 (Sold Out)
4:00, 8:00
8:00
12:00, 8:00
7:00
7:00
8:00
8:00
Rated R
207 mins
Crime, Drama
CC DV
Based on David Grann's broadly lauded best-selling book, "Killers of the Flower Moon" is set in 1920s Oklahoma and depicts the serial murder of members of the oil-wealthy Osage Nation, a string of brutal crimes that came to be known as the Reign of Terror…MORE INFO
Fri, Dec 1
Sat, Dec 2
Sun, Dec 3
Mon, Dec 4
Tue, Dec 5
Thu, Dec 7
(12:00)
(11:30, 3:30)
(3:30)
(2:45) 7:00
(2:45) 7:00
(2:45)
Rialto Family Matinees
Gremlins (1984)
December 2 & 3 • 10am
Rated PG
106 mins
FREE
Comedy, Fantasy, Horror
A young man inadvertently breaks three important rules concerning his new pet and unleashes a horde of malevolently mischievous monsters on a small town.
Tickets available at theatre box office December 1
Wednesday, December 6 • 2 & 7pm
Not Rated
145 mins
Musical
Five-time Tony Award winner Titanic The Musical is 'Breathtaking' (The Guardian) and 'Magnificent' (The Telegraph). A stunning and stirring production recounting the hopes, dreams and aspirations of her passengers, from the wealthy first class to the third class dreaming of a new life in America…MORE INFO