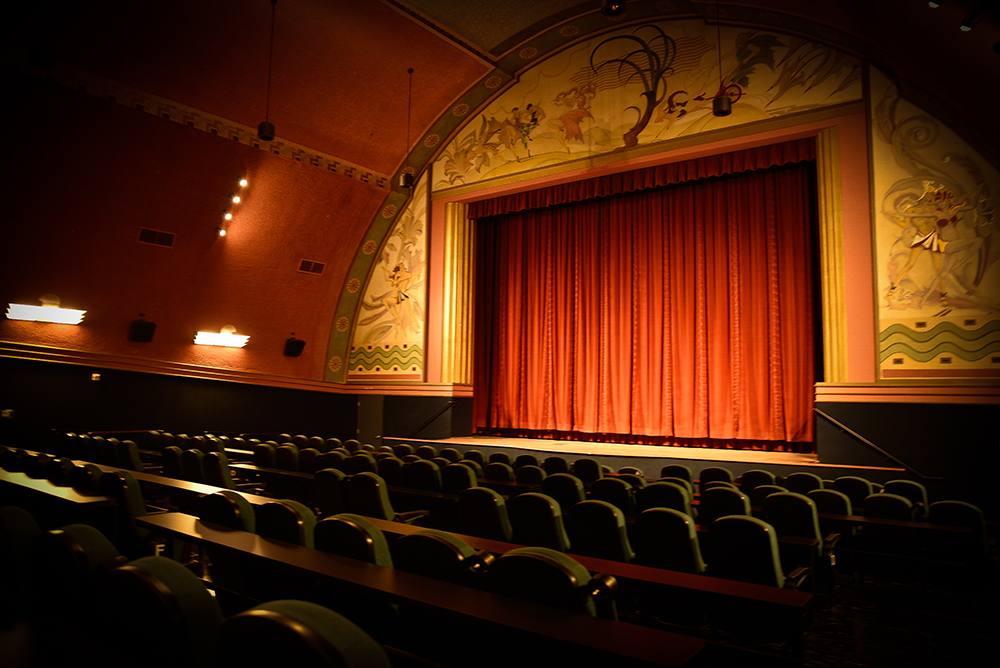 Box Office
Admission Prices
General Admission $13.75
Seniors (age 62 and over) $12.50
Children (11 and under) $12.50
Students $13.00 (with valid student ID except Fri/Sat after 6pm)
Bargain Matinees (daily before 5:30pm) $12.50
*if purchasing online, ticket service fee applies
Box Office Hours
The Box Office opens daily 15 minutes prior to the first show time and closes 15 minutes after the last show of the day has started.
Box Office Policies
Seating is first come, first serve.
Advance tickets are available for all shows within each Friday through Thursday playweek. Advance tickets for special events and films advertised as "Advance Tickets On Sale" are also available. Advance tickets can be purchased at the box office or online. To purchase tickets online click here.
We reserve the right to refuse admission on any ticket issued by refunding the purchase price.
Ticket refunds/exchanges may be done but only PRIOR to the date/time indicated. Refunds/exchanges may be made in person at the theatre no later than one hour PRIOR to the showtime the ticket is for. You will need the name of film, date, time and information for the card that was charged including card number, expiration date and CCV code. Rialto Cinemas does not store your credit card information. No refunds will be given based upon seating preferences.
Refunds/exchanges cannot be made over the phone or online.
Internet fees are non-refundable.
Tickets are valid only for the date and show time specified. Management reserves the right to designate where the holder of each ticket shall be seated.