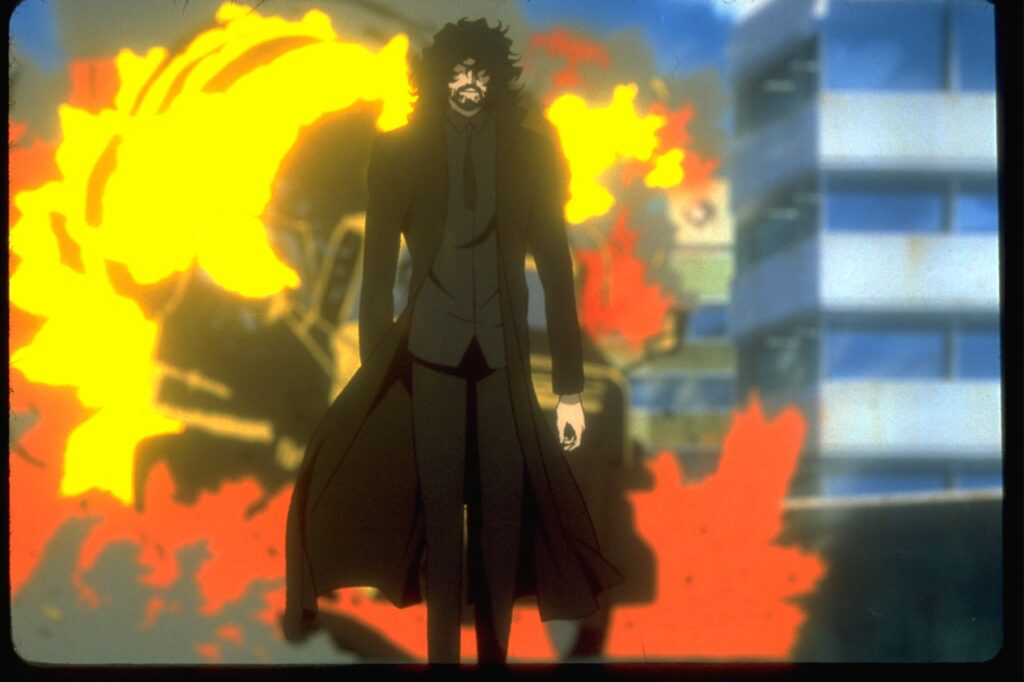 Cowboy Bebop The Movie
Monday, Jan 22 • 9:00pm (Dubbed)
Tuesday, Jan 23 • 9:00pm (Subtitled)
Anime Expo Cinema Nights presents COWBOY BEBOP: THE MOVIE. Caught up in a world of dreams, lost in the cruelty of reality. What should have been an easy bounty turns into biological war after a terrorist gets hold of a deadly virus. Drawn in by the pretty price on the mastermind's head, Spike and the Bebop crew are ready to collect a much-needed reward. Unfortunately, the gang's about to find themselves in more trouble than money when the terrorist threatens to unleash the virus on Halloween–effectively killing everyone on Mars. With little time and leads that seem more dreamy than helpful, they'll have to use their own bag of tricks to stop a dangerous plot.
= FILM FACTS =
Running Time 115 mins
Genre Animation, Action, Crime
MPAA Rating Rated R
Starring
Kōichi Yamadera
Megumi Hayashibara
Unshō Ishizuka
Aoi Tada
Ai Kobayashi
Tsutomu Isobe
Renji Ishibashi
Mickey Curtis
Directed by
Shinichirō Watanabe
Written by
Keiko Nobumoto
Admission & Prices
Adult $13.75
Senior (62+) $12.50
Child (11 and under) $12.50
Student (except after 6pm Fri/Sat) $13.00
Bargain Show
Daily, before 5:30pm, $12.50
Movie❤️Lover Mondays
Monday All Day Movies $9
Must be a movie❤️lover for discount – get your free card at box office. Special events excluded.